Social Media Marketing & Management
If you're going to use your social platforms to connect with your audience, you need to make sure you're using them well. And that requires using both social media management and social media marketing. While these might sound like the same thing, they are two necessary components of your digital marketing strategy.
What is Social Media Management ?
Social media management involves having an account on any social platform(s), creating and distributing content on those platforms, and managing engagement with your audience (responding to comments or messages, maintaining your profile information, holding giveaways, etc.). Social media management ensures you're using your social accounts intentionally and authentically.
What is Social Media Marketing?
Social media marketing is the use of social media platforms to connect with your audience to build your brand, increase sales, and drive website traffic. This involves publishing great content on your social media profiles, listening to and engaging your followers, analyzing your results, and running social media advertisements.
With social media marketing, you are creating and publishing content with a specific purpose: to engage visitors and direct them to your website. Social marketing can also involve the use of advertising to grow your following and expand your reach. The major social media platforms (at the moment) are Facebook, Instagram, Twitter, LinkedIn, Pinterest, YouTube, and Snapchat.
Did you know that 92% of all marketers indicated that their social media efforts have generated more exposure for their businesses? It's no wonder that businesses, large and small, are keen to invest in social media marketing.
These days, social media marketing (SMM) plays an important role in deciding digital marketing strategy of any company. Kiira Tech Solutions as a social media marketer is responsible for:
• Research, strategy and implementation of social media programs.
• Managing, monitoring and maintaining social media sites and consistently updating content and design.
• Coordination of all social media activities within designated response times.
• Researching, data scraping and compiling content into editorial calendars.
• Editing/designing social media pages.
• Writing rich content blog posts. In some cases, this may be the role of a copywriter who works closely with the social media marketer.
Pillars of Social Media Marketing
Before you dive right in and publish something on social media, let's take a step back and look at the bigger picture. The first step is to think about your social media strategy.
Do you want to establish brand awareness? Engage and communicate with your audience? Reach out to more users who are similar to your current customers?
1. Decide on your business goals
2. Select your social platform to use
3. Determine the type of content
2. Planning and Publishing
Publishing to social media is as simple as sharing a blog post, an image, or a video on a social media platform. It's just like how you would share on your personal Facebook profile. But you will want to plan your content ahead of time instead of creating and publishing content spontaneously. Also, to ensure that you are maximizing your reach on social media, you need to publish great content that your audience likes, at the right timing and frequency.
3. Listening and Engagement
As your business and social media following grow, conversations about your brand will also increase. People will comment on your social media posts, tag you in their social media posts, or message you directly.
People might even talk about your brand on social media without letting you know. So you will want to monitor social media conversations about your brand. If it's a positive comment, you get a chance to surprise and delight them. Otherwise, you can offer support and correct a situation before it gets worse.
Along the way, whether you are publishing content or engaging on social media, you will want to know how your social media marketing is performing. Are you reaching more people on social media than last month? How many positive mentions do you get a month? How many people used your brand's hashtag on their social media posts?
The social media platforms themselves provide a basic level of such information. To get more in-depth analytics information or to easily compare across social media platforms, you can use the wide range of social media analytics tools available, such as Buffer Analyze.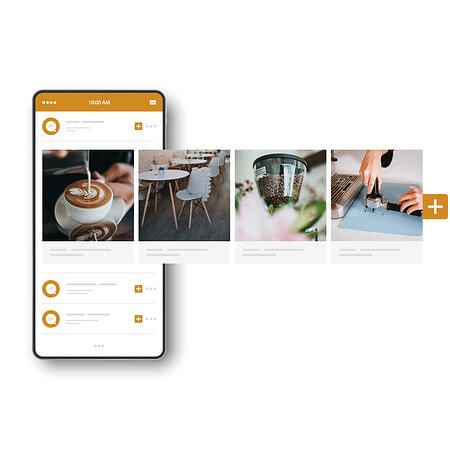 When you have more funds to grow your social media marketing, an area that you can consider is social media advertising. Social media ads allow you to reach a wider audience than those who are following you.
Social media advertising platforms are so powerful nowadays that you can specify exactly who to display your ads to. You can create target audiences based on their demographics, interests, behaviors, and more.
When you are running many social media advertising campaigns at once, you can consider using a social media advertising tool to make bulk changes, automate processes, and optimize your ads.